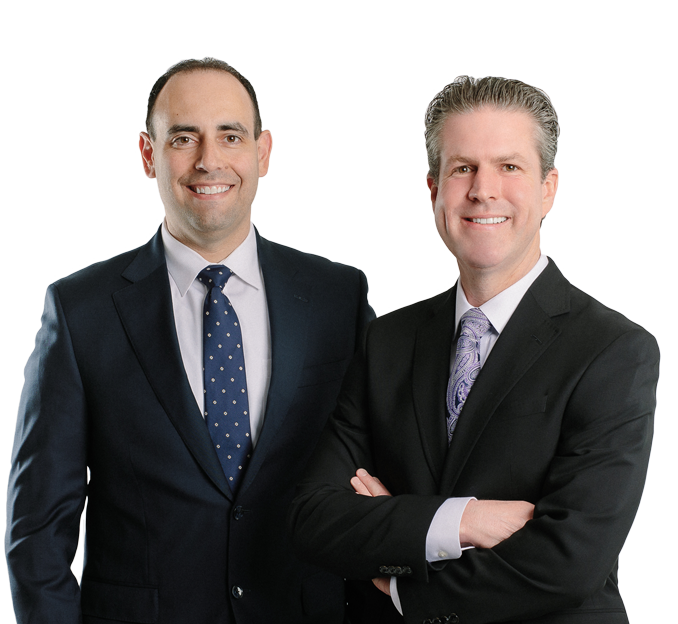 Las Vegas Personal
Injury Attorneys
When you've been injured, you need a lawyer that puts YOU first. The personal injury attorneys at Willoughby Shulman Injury Lawyers have recovered millions for our clients while adhering to core values of honesty and hard work.

Voted Top Personal Injury Attorneys

 Millions Recovered For Clients

 5 Star Ratings
A Top-Rated Law Firm
We were voted one of the top personal injury law firms in Southern Nevada! We work hard to ensure that each of our clients feels heard, valued, and that they matter. 
Schedule a free consultation to review your personal injury case free of risk. Our experienced attorneys will work to help you understand your options for recovery following an injury. 
Wrongful Death
$4,025,000
Commercial Trucking Collision
$1,030,000
Motor Vehicle Collision Passenger
$800,000
Motor Vehicle Collision
$1,315,000
Commercial Vehicle Accident
$780,000
Motor Vehicle Pedestrian Collision
$1,265,000
What We Mean By "Every Client Matters"
Everyone has dealt with poor customer service. It is a universally frustrating experience. No one likes to spend money on a service that makes life harder, rather than easier, or feel ignored.
Sadly, it is a common complaint made against personal injury attorneys. Clients' feel they are taken for granted, especially if they do not have a million-dollar case. At Willoughby Shulman Injury Lawyers, we do things differently.
We believe every client matters and deserves individualized attention. No matter the size of the case, either Eric Willoughby or Steve Shulman will handle it personally. You will not be passed off to an associate.
We also believe it is important to be able to reach your personal injury attorneys. That is why every client can call, text, and email directly with Eric and Steve. Your case matters to us and we are here to help.
"Steve and Eric have represented several of my friends over the last five years. All of them have been thrilled with the results and the customer service. They are the best in town!"
"I am so happy and grateful for Steven and his team. They worked hard on my case, got the hospital and doctors offices to lower their bills and he even lowered his fees to make sure I got more money than the firm. I am very satisfied and would recommend this firm for professional good values and more. Thanks again for everything."
"I was completely overwhelmed after my car accident and choosing Willoughby Shulman was the best decision that I could've made. They guided me through the entire process and my outcome exceeded all of my expectations. They were always available to answer my questions, returned my calls promptly, and kept me updated on the progress of my case. I have the highest respect and appreciation for them."
About Willoughby Shulman Personal Injury Lawyers
Willoughby Shulman Injury Lawyers was formed by Eric Willoughby and Steven Shulman with the goal of providing clients with fair representation and their best interest at heart. With the strength and experience of a large law firm and the personalized attention that only a small firm can provide, Willoughby Shulman Injury Lawyers offers the best of both worlds.
From the first consultation until the moment our clients receive compensation for their injuries, clients deal directly with the firm's founders—never an assistant or associate. It's this personal service that brought about our firm's motto "Every Client Matters." No matter the size of your case, we will provide personalized attention and compassionate legal service for every client. Unparalleled client service is our goal.
When you're injured, there's nothing that feels worse than paying exorbitant legal fees regardless of whether you win or lose. At Willoughby Shulman Injury Lawyers, we pride ourselves on offering our clients fair representation and a fair result.
At Willoughby Shulman Injury Lawyers, our no win/no fee arrangement means you will never pay legal fees unless we win your case. We also know that you are the one going through this difficult time not us. That's why we guarantee that our attorneys' fees will never be larger than what you receive from your settlement.
(Excludes claims where a lawsuit or interpleader has been filed.)