When you get into an accident, the last thing you want to do is talk to your insurance company about it, but you have to – it's the law in most states. Luckily, there are certain things you can do to make this conversation easier and less stressful for both you and the insurance agent you are speaking with. This guide will teach you how to talk with any insurance company about a car accident and ensure that you get everything you need from the situation without feeling like your personal rights were violated.
If you are unsure of where to start, contact the personal injury attorneys at Willoughby Shulman Injury Law today. Our experienced attorneys will help you navigate the complicated process of dealing with an insurance company following an auto accident.
You Need to Know How To Talk With Any Insurance Company
In any accident that may potentially involve injuries or damages, it is in your best interest to contact an attorney first. Never call your insurance to tell them what happened while you are still flustered and at the scene of the accident. After an accident, adrenaline is rushing and emotions are high, and you are in no place to speak in an official capacity.
You don't want to say anything that may hurt your chances of having a good case. Consult with your attorney first, and ask them to advise you on how to contact your insurance. In many cases, the attorney will contact them on your behalf to ensure you are protected and your incident is clearly described.
Insurance companies often do what they can to stay out of it, brush it off, or drag their feet so you stop trying to get help. This is why you should always have an attorney guiding you through the process of contacting them. In many states, you must report accidents within a short period of time, so contacting an attorney immediately is the best thing you can do.
What Information Do You Need?
It is important to be prepared with information about the car accident before talking to an insurance company. This includes knowing the date, time, and location of the accident, as well as the names and contact information of any witnesses. You should also be aware of your own injuries and damages.
Here in Nevada, every accident must be reported and filed with the city, and doing so can be cumbersome on your own, so it is always in your best interest to call the police to the scene to have them file the report for you.
Make sure you ask the police for a copy of that report, as it can come in handy when dealing with the insurance company. We highly recommend you have your attorney contact the insurance company first, but if you do decide to handle it yourself, it is smart to have the attorney present to help guide you through the process.
Is It Worth Hiring an Attorney?
While you may know your rights and understand the laws from a civilian point of view, it is still best to hire an attorney to deal with insurance companies. Many personal injury attorneys begin their careers in trials, working for the insurance companies of the party being sued. This is a common place where many lawyers get their start and learn not only the legal system but get a first-person view of exactly how the insurance companies operate.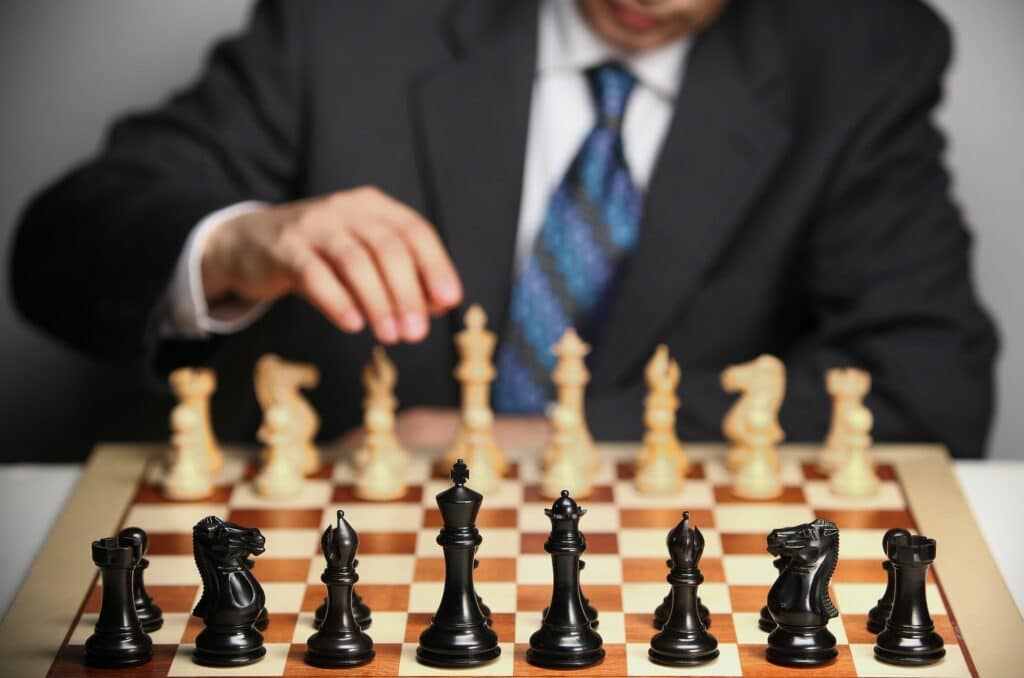 Sueing someone else's insurance is often compared to a game of chess. Even when you think you have it in the bag, you never know what move the other side is considering making. This is where hiring an experienced attorney makes a huge difference. Because many have experience playing for the opposing team, they have a better grasp of the tricks the insurance company may attempt to pull, and they know how to avoid them.
In this field, rarely are there cases where winning is a guaranteed outcome. The majority of cases against insurance companies require a deep understanding of this chess game and require specific processes to get ahead. Part of building a strong case, is planning for every possible move the opposing side may make.
The more information you can give your attorney, the more witness testimonies, photos, videos, and documents you can provide to show what really happened, the better your attorney will be able to present a strong case and get you the most compensation possible.
If you've been in a car accident that wasn't your fault, you may be wondering if it's worth hiring a car accident attorney. The answer is: yes.
Even if the accident was minor and there was no property damage or injuries, an attorney can help ensure that you are not taken advantage of by any party. Additionally, if the accident was more serious, or if you're not sure who was at fault, then an attorney will be able to go to bat for you as it is likely that the insurance company will try to deny the claim or say that the accident was your fault.
A great attorney will keep the insurance company's feet to the fire, and make sure you are not taken advantage of along the way.
What if They Refuse to Pay?
If you were not at fault for the accident and the other driver's insurance company refused to pay, your next step is to file a claim with your own insurance company. Your insurance company will then investigate the accident and, if they find that you were not at fault, will pay for your damages.
A personal injury attorney should be able to assist with the process of communicating with the insurance companies, negotiating a payout, and ensuring that you are properly compensated by the insurance company.
On the other hand – the opposing insurance provider may deny any claims in hopes that you cave and don't push back, or they may even offer a low settlement in an attempt to end the situation quickly. Neither of these scenarios is in your best interest and you should always consult with your attorney on the best approach.
If the insurance company simply refuses to accept your claims or denies that their client had any fault, your only logical step is to sue them and start preparing to bring them to trial. This will show them you are serious and they will usually do whatever they can to delay or get the cases settled quickly, out of fear that you may actually have the upper hand.
The most common response is for the insurance company to immediately throw out a lowball settlement offer. They are hoping you won't know the value of your case and will grab the cash and drop your case. A great attorney knows better and will refuse early settlements while you build your case against them. The goal is to show the insurance company that you are not going to take hush money, and that you have a real and strong case against them that they need to start taking more seriously!
Never take the first settlement. Always talk to an attorney and trust their judgment on how to proceed.
Be Careful About What You Say, It Could Put Your Case at Risk
One of the main reasons we continually tell people not to speak with their insurance company directly without consulting their attorney is because emotions sometimes cause us to say things about our accidents that can be perceived as guilt. The last thing you want to do is misspeak and give the opposing insurance company something to use against you.
While every case is different, in general, there are some topics you want to be prepared to talk about, and some you want to shy away from speaking about when reporting to insurance companies. Check out the list below for some insight!
What NOT to say to your insurance company
What happened to cause the accident
Who caused the accident
What you did do before the accident
Any injuries you may have
If you believe you do not have any injuries
Any other details of the accident, your injuries, or other damage
What information should you give your insurance adjuster?
Your name
The names of others involved in the crash
The date and time of the accident
The location of the accident
The insurance company of the other driver
The make and model of cars involved
Talking with the opposing driver's insurance company can be an incredibly difficult scenario to navigate on your own, let alone speaking with your own insurance provider. We hope this article was able to shed some light on how this process generally works, and how to avoid any pitfalls when dealing with insurance after a car accident.
If you have been hurt in an accident and you believe it was not your fault, we would love to hear your story and see if we can help build your case against the other driver and their insurance providers. Please reach out today to speak with one of our experienced attorneys, absolutely free.