Motor Vehicle Collisions in the United States cost more than $230 billion annually – over $800 per person. More than 2.35 million people are injured every year in car crashes nationwide. Over 37,000 result in fatalities – car crashes are the leading cause of death among Americans under age 34.
Nevada is no stranger to motor vehicle collisions. More than 50,000 auto accidents occur each year on our state's roadways, oftentimes leaving drivers and passengers injured, disabled, out of work and stressed.
If you've recently been the victim of a motor vehicle collision, you've already got plenty to think about, from car repairs to medical expenses to what you're going to do next.  It is during this time when you're most vulnerable.
Preying on this vulnerability, insurance company representatives will often call pressuring you to give a statement or to accept a settlement offer. They may also ignore your phone calls, completely leaving your car unrepaired and your situation unclear. Let Willoughby Shulman Injury Lawyers help remove some of the stress and ensure that you are compensated fairly after any motor vehicle accident.
What To Do After an Accident
What should you do after you've been in an automobile accident? Often times people can be a bit confused about what to do next immediately after and accident. Should you call the police? What steps should you take? In this video Eric Willoughby goes over some valuable pointers on things you can do to ensure your safety and make sure you are protected when it comes to dealing with your insurance company.
Our law firm excels at handling all types of MVAs, including:
DUI/DWI accidents: About a third of all fatal motor vehicle crashes involve drugs or alcohol. Not surprisingly, in a city with many establishments that serve drinks to consumers 24 hours a day, DUI-related accidents are more prevalent in the Las Vegas valley than other metropolitan areas. If you have been the victim of an accident caused by a drunk or impaired driver, put Willoughby Shulman Injury Lawyers to work for you. Our expertise in these cases will put pressure on the insurance companies to resolve your case and get you the maximum compensation for your suffering.
If you or your loved one suffered injuries in a DUI/DWI-related accident call us immediately for a free consultation.
Fatal accidents: Losing a loved one is devastating. During this difficult time, you need attorneys you can rely on and who are experts in Nevada's specific laws regarding wrongful death cases. Willoughby Shulman Injury Lawyers understands the requirements and nuances of these unique and delicate situations.
In Nevada, natural living heirs are typically the plaintiffs in a wrongful death action, along with the administrator of the victim's estate.  Each heir can recover for his or her own grief or sorrow, loss of probable support, companionship, society, comfort and consortium, and damages for pain, suffering or disfigurement of the deceased.  The estate can recover punitive damages—damages designed to punish the at-fault driver, as well as medical expenses and funeral expenses on behalf of the deceased.
Willoughby Shulman Injury Lawyers will help guide you through this process and give you the representation you need and deserve during this difficult time.
Wrongful Death
$4,025,000
Commercial Trucking Collision
$1,030,000
Motor Vehicle Collision Passenger
$800,000
Motor Vehicle Collision
$1,315,000
Commercial Vehicle Accident
$780,000
Motor Vehicle Pedestrian Collision
$1,265,000
What We Mean By "Every Client Matters"
Everyone has dealt with poor customer service. It is a universally frustrating experience. No one likes to spend money on a service that makes life harder, rather than easier, or feel ignored.
Sadly, it is a common complaint made against personal injury attorneys. Clients' feel they are taken for granted, especially if they do not have a million-dollar case. At Willoughby Shulman Injury Lawyers, we do things differently.
We believe every client matters and deserves individualized attention. No matter the size of the case, either Eric Willoughby or Steve Shulman will handle it personally. You will not be passed off to an associate.
We also believe it is important to be able to reach your personal injury attorneys. That is why every client can call, text, and email directly with Eric and Steve. Your case matters to us and we are here to help.
Everything from head-on collisions to fender benders: Willoughby Shulman Injury Lawyers are experts in every type of MVA, whether it's a head-on collision leaving your car a total loss, a fender bender, or anything in between. If you've been involved in one of these crashes, call us immediately for a free consultation:
Head-on collision:

 

These are front-end to front-end impacts that can result in severe injuries. The damage created by head-on collisions is typically substantial and can result in death, occupant ejection and/or catastrophic injuries.
Rear-end accidents:

 

Rear-end car accidents are among the most common motor vehicle accidents. Factors resulting in rear-end accidents include drivers speeding, using a cell phone to talk or text, or simply not paying attention. The forces involved in rear-end accident commonly result in victims experiencing whiplash requiring treatment for injuries to the neck and back.
Side-impact (T-bone) accidents:

 

T-Bone collisions commonly occur in intersections when a driver runs a stop sign or red light. They can also occur when a driver exits a private drive into traffic without paying attention.  Due to the nature of these collisions they usually occur at high speeds with little to no braking involved. This can result in significant injuries throughout the victim's muscular skeletal system, including the core, neck and back.
Rollover accidents:

 

One of the most severe types of accidents, rollover accidents are not only frightening for the victims, but also can lead to some of the most severe injuries. Rollover accidents occur in a variety of ways and include any collision or single car event where at some point the vehicle's tires were not in contact with the ground. Whether participants are restrained by a seat belt or not, due to the nature of the event victims can sustain injuries to all parts of their bodies.  Rollover accidents expose victims to the risk of head trauma, paralyzation, or even death. Other types of injuries including lacerations, contusions, fractures and soft tissue sprains and strains are also common.  In these types of cases it is crucial to retain an experienced attorney immediately to protect your rights.
Sideswipe or Angled accident:

 

Although the impact force of a sideswipe accident may seem less severe than other types of crashes, the injuries can still be substantial. However, insurance companies routinely dispute the victim was injured given the nature of the accident.
Failure to yield:

 

These are common accidents in Las Vegas and occur when a driver fails to yield the road appropriately, causing a crash. These accidents happen in situations where a driver making a left turn fails to yield to oncoming traffic such as at a flashing yellow light or solid green ball, when a car is aggressive about merging onto the highway or entering the street from a private driveway, or when a driver fails to yield the right of way to a pedestrian. These crashes often involve high-speed impacts leading to severe injuries.
Fender benders:

 

"Fender bender" is the language insurance companies use to describe an automobile accident which resulted in "minor" damage to the vehicles involved. While these accidents don't involve extensive visible damage to the vehicles, they can result in serious injuries to the drivers.  However, insurance companies use the "minor" nature of the collision to deny fair compensation. For this reason it is important to hire a law firm experienced in handling these types of cases who is willing to fight to get you a fair result.
Willoughby Shulman Injury Lawyers also handles cases involving

 

motorcycle collisions

 

and

 

collisions with trucks and commercial vehicles. Even if they are not as widely-covered or common as other forms of automobile collisions, these incidents can be particularly severe for all involved. If you have been a victim of one of these accidents, do not hesitate to learn more about your legal options.
Victims of an automobile accident may include all occupants of the car and the families of those injured. All auto-accident victims may be eligible to recover money from the other driver, the owner of the car, and even the driver's employer. Victims may seek compensation for damage to the car, current and future medical bills, injuries, emotional distress and lost wages. Under certain circumstances, victims may even be able to get punitive damages, designed to punish the other driver or his employer for his or her actions.
"Steve and Eric have represented several of my friends over the last five years. All of them have been thrilled with the results and the customer service. They are the best in town!"
"I am so happy and grateful for Steven and his team. They worked hard on my case, got the hospital and doctors offices to lower their bills and he even lowered his fees to make sure I got more money than the firm. I am very satisfied and would recommend this firm for professional good values and more. Thanks again for everything."
"I was completely overwhelmed after my car accident and choosing Willoughby Shulman was the best decision that I could've made. They guided me through the entire process and my outcome exceeded all of my expectations. They were always available to answer my questions, returned my calls promptly, and kept me updated on the progress of my case. I have the highest respect and appreciation for them."
If you've been in an accident, don't act alone or impulsively. The insurance company will try and get you to give a recorded statement and accept a small settlement while you are at your most vulnerable. Their goal is to resolve your case for as little as possible. This is true even if your dealing with your own insurance company. Call Willoughby Shulman Injury Lawyers immediately for a free consultation to protect your rights. You'll meet with either Eric Willoughby or Steve Shulman, not an assistant or low-level associate, to learn about your case and our strategy to get you the best result possible. Once we earn your trust and you become a client we'll deal with the insurance companies and get you what you deserve while you focus on getting better.
Statistics via Association for Safe International Road Travel
Contact a Motor Vehicle Collision Attorney at our Firm. Call (702) 852-6688.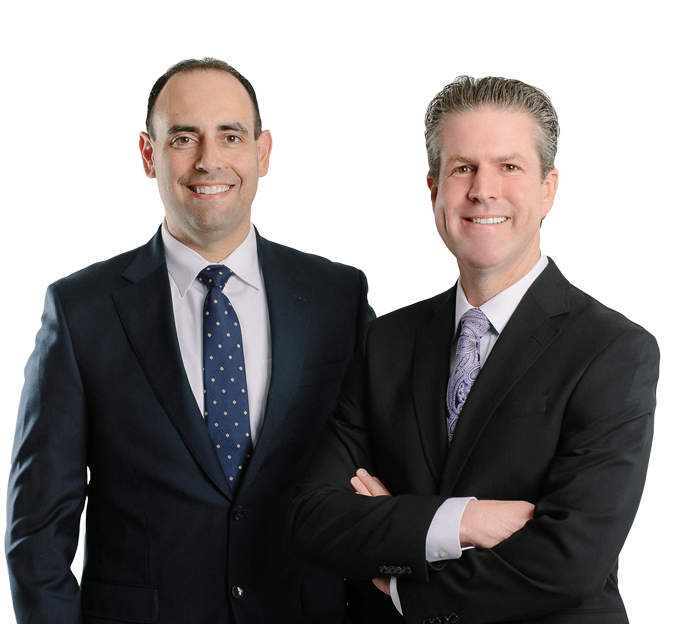 Start your Free Case Evaluation by using the form below. You'll get a fast response from one of our team members.
For immediate service call our office (702) 852-6688