Property owners have a responsibility to ensure their premises are safe and free from hazards and defects that could cause visitors harm. In Las Vegas, many incidents occur at resorts and casinos. Malls, stores, restaurants, and parking lots are other locations where incidents are common. Premise liability refers to accidents or injuries that occur due to unsafe conditions on another person's property, and can include the following:
Slip, trip and falls
Restaurant accidents
Grocery and Retail Store Accidents
Food Poisoning
Swimming pool accidents
Water Park and Amusement Park accidents
Playground and School accidents
Daycare accidents
Nightclub accidents
Construction site accidents
Insufficient or abusive Security
Broken glass
Faulty store displays
Elevator accidents
Snow and ice injuries
Sprinkler overspray
Premises liability cases are some of the most difficult cases to prove and are often denied by insurance companies and business owners. Call Willoughby Shulman, Injury Lawyers for a free consultation immediately if you've been injured on someone else's property. We have the experience necessary to obtain the best possible result for your premise liability case.
Slip & Fall and Trip & Fall
Slip-and-fall and trip-and-fall events are extremely common.
What is a slip-and-fall or trip and fall accident? Just as it sounds, a slip and fall occurs when you slip on something on the floor, then fall and injure yourself. Likewise, a trip and fall occurs when you trip over a hidden or unexpected object and injure yourself.
Slip/Trip and-fall accidents can occur from problems such as water, ice, grease or food on a walking surface. They can also occur from a poorly maintained walking surface, including broken floorboards or crumbling steps, and in poorly lit areas.
If you are injured in a slip/trip-and-fall accident, you may be entitled to compensation for:
Past, current and future medical bills associated with the slip/trip-and-fall injury
Lost wages if you were unable to work while recovering from the injury
Pain and suffering
Property that was damaged (such as broken glasses) during the accident
Slip/Trip-and-fall injuries because of neglect are common. If you were injured in a slip/trip-and-fall accident, call Willoughby Shulman Injury Lawyers for a free consultation. Our experience handling these types of cases will ensure you get the representation you need. Even if you are unsure of the extent of your injuries, call us immediately so you can learn and understand your options.
"Steve and Eric have represented several of my friends over the last five years. All of them have been thrilled with the results and the customer service. They are the best in town!"
"I am so happy and grateful for Steven and his team. They worked hard on my case, got the hospital and doctors offices to lower their bills and he even lowered his fees to make sure I got more money than the firm. I am very satisfied and would recommend this firm for professional good values and more. Thanks again for everything."
"I was completely overwhelmed after my car accident and choosing Willoughby Shulman was the best decision that I could've made. They guided me through the entire process and my outcome exceeded all of my expectations. They were always available to answer my questions, returned my calls promptly, and kept me updated on the progress of my case. I have the highest respect and appreciation for them."
Want to share your experience with us? Leave us a review at any of the links below.
Wrongful Death
$4,025,000
Commercial Trucking Collision
$1,030,000
Motor Vehicle Collision Passenger
$800,000
Motor Vehicle Collision
$1,315,000
Commercial Vehicle Accident
$780,000
Motor Vehicle Pedestrian Collision
$1,265,000
What We Mean By "Every Client Matters"
Everyone has dealt with poor customer service. It is a universally frustrating experience. No one likes to spend money on a service that makes life harder, rather than easier, or feel ignored.
Sadly, it is a common complaint made against personal injury attorneys. Clients' feel they are taken for granted, especially if they do not have a million-dollar case. At Willoughby Shulman Injury Lawyers, we do things differently.
We believe every client matters and deserves individualized attention. No matter the size of the case, either Eric Willoughby or Steve Shulman will handle it personally. You will not be passed off to an associate.
We also believe it is important to be able to reach your personal injury attorneys. That is why every client can call, text, and email directly with Eric and Steve. Your case matters to us and we are here to help.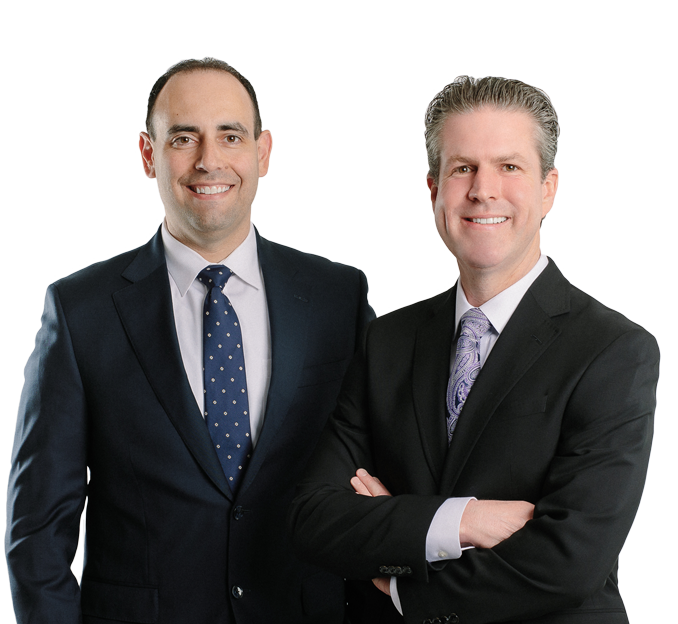 Start your Free Case Evaluation by using the form below. You'll get a fast response from one of our team members.
For immediate service call our office (702) 852-6688